The Glocalization of Content: Part Two
How can the glocalization of content be managed holistically throughout a software development project to ensure seamless experiences and reduce complexity?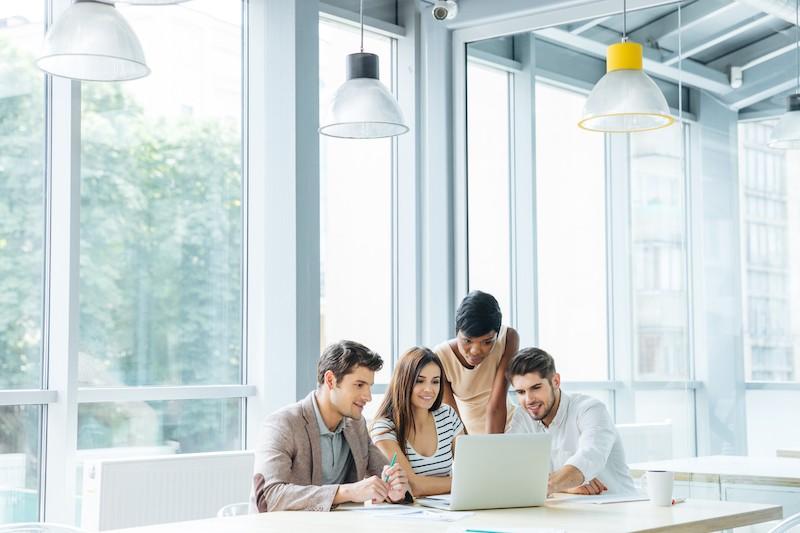 In part one of our discussion of the glocalization of content, we looked at the importance of identifying the kinds of content you're dealing with and the level of complexity involved in your glocalization process, along with the significance of cultural adaptation involving local experts. In part two of this discussion of the glocalization of content, we'll look at how this applies to global software development projects, the challenges this presents and how to overcome them.
Key Takeaways
In a software development project, the challenges of glocalization of content should be considered and integrated from the outset: from requirements, to engineering, to testing to roll-out.
It requires the breaking down of siloes so that business and technical teams can work together, with cultural experts, to find balanced solutions.
It's critical to involve experts not only with linguistic skills but also cultural immersion and industry specific experience in the rollout country.
Glocalization in Practice: A Holistic Approach
When approaching glocalization as part of a global rollout, it's crucial to break down silos between business and technical teams. To help manage transformations in particular countries its critical to have technical teams on all levels as well as business teams. This means taking glocalization and its challenges into account from the outset, from requirements to testing phases in order to achieve a balance in the level of effort and resources allocated to managing it at the different stages.
This was a challenge faced in the example of undertaking content glocalization on a large scale for a global manufacturer whose content requirements ranged from global legal documents, to prices and timezones to language-dependent images. How can the glocalization of all this content be managed in each of the stages of a global transformation? Let's take a closer look at each stage, and how glocalization was managed in this instance.
Stage One: Requirements Of Glocalization
During the requirements stage of a digital transformation, there are some key things to bear in mind to ensure the glocalization process is built in from the start:
Lower the complexity of the task by prioritizing and identifying non-essential tasks, and those that can be done at a later stage or not at all. In general, the roll-out for our global manufacturer was guided by the principle: "adapt the product as little as possible (to ensure unnecessary time and money spend), but as much as needed (to uphold legal or cultural necessities)". This means balancing the needs of rollout countries against time and resource constraints to only make crucial adaptations and reach compromise where possible.
The backend must be prepared to take up the various data and the frontend must be prepared to display information in various alternate ways.
All forms of content must be evaluated, and the results gathered by a working group who will have accountability over them. In the case of our project, content-objects were checked at this stage with the assistance of local specialists to determine whether they needed translation.
Processes might need to be adapted for particular cultural settings: therefore an agility is required so variations can be made without the need for an entirely new process.
Stage Two: Implementation Of Content Glocalization
Following requirements, in the implementation stage, the following processes need to be taken into account:
The programming of front and backend must be executed. The transformation of documents might need a technical solution too, which must be addressed.
Teams at this stage need to implement the translation of text, signs and the process of cultural adaptation with local experts. In the example of our global manufacturer, texts (as an example content) were translated by a translation provider, proofread by local specialists and the results returned to the translation provider again for continued review and improvement.
The implementation of and documentation of new processes at this stage is crucial to ensuring smooth implementation.
Stage Three: Testing Adapted System And Content
Following the implementation stage, the complexity of glocalization must also shape the testing phase of adapting content. Key items to bear in mind at this stage are:
Front and backend both need to be able to store and display content objects so that users can access them in order to test them.
All data must comply with set standards of quality, quantity and compliance, for instance they must be compatible with new GDPR regulations and other global equivalents. This will require an intimate knowledge of legal requirements for different kinds of data (company-owned, customer-owned, used by companies, used by customers) in different geographies and how these might change in future.
The selected processes must now be ready for execution with full technical functionality and leveraging the correct data, too. For our manufacturer's testing stage, results were centrally tested by specialists for processes, data and functionalities and locally by specialists for local issues and localization questions.
Stage Four: Training Glocalized System And Content
It's also important to take into consideration the need to train the users of the altered system. Teams will need to ensure that new users are well trained in using the system. This means involving them during the requirements phase, which has been proved to raise acceptance of the new system significantly. Further to this, a sound understanding of the system also enables users to support customers who have questions concerning the system.
In addition, the users that were already using the system prior to enhancements need to be trained, since functionalities that existed before the last roll-out may have been affected by alterations to systems, processes and content during roll-out. Most often this concerns the viewing of content in foreign languages or character sets, which can potentially lead to confusing or disruptive customer experiences if users aren't prepared for changes involved in the transformation.
Finally, be sure to update any help content and FAQs that guide customers through systems since any modifications might also change the way users work with the system.
Stage Five: Going Live With Glocalized System And Content
Before going live, it's crucial to plan a timeframe of hyper-support. This means that, for a particular timeframe, incoming requests, problems or queries from internal and external users will be quickly processed in order to manage closely any confusion created by updates to the system.
To support the 'GoLive', it can be helpful to accompany it with some marketing communications, which might be targeted at the newly added or adapted markets or countries to provide information about the newly added features or processes, or it could be released globally to update users about changes.
Beyond the 'GoLive', it's very important to put processes in place for operations and maintenance which can help manage any incidents that arise whilst the new system is up and running.
Profound analytics can help to indicate where the glocalization has been a success and where weaknesses appear, that can then be remedied as part of a continuous agile improvement process. This must be done with careful consideration of the market/country specifics, for instance whether the market has a close affinity to eBusiness, or it's connected to IT systems.
By building in the time and resources needed to effectively manage the glocalization of content in a holistic way, from requirements engineering through to testing, we were able to ensure smoother user journeys which were specific to each geography for our client. Following these steps, content-objects could be explained in-depth during the roll out. This meant that glocalization could be holistically approached before going live with the project and then entering a support phase to rectify any errors in content.
Conclusion
Therefore, in a software development project, the challenges of glocalization of content should be considered from the outset to the post-Roll-Out phase: from requirements, to engineering to testing to roll-out to factor in time and integrate it in processes. This requires the breaking down of siloes so that business and technical teams can work together to find balanced solutions. In this process, it's critical to involve experts not only with linguistic skills but also with cultural expertise and industry specific experience in the rollout country.
In part one we looked at the challenge of glocalization of content: the significance identifying what you have, the challenges these projects present and the complexity you'll need to work with in the process. In part two we looked at how this works in practice in a global software development rollout, by taking a holistic approach which builds in awareness of the challenges of glocalization from the beginning, and brings together businesses and tech teams to ensure exceptional and accessible customer journeys and consistent communications, regardless of geography.