Netcentric Summit 2018: We Are One
The Netcentric Summit 2018 brought together our 400+ team members from 9 different locations to share, discuss and bring ideas to life.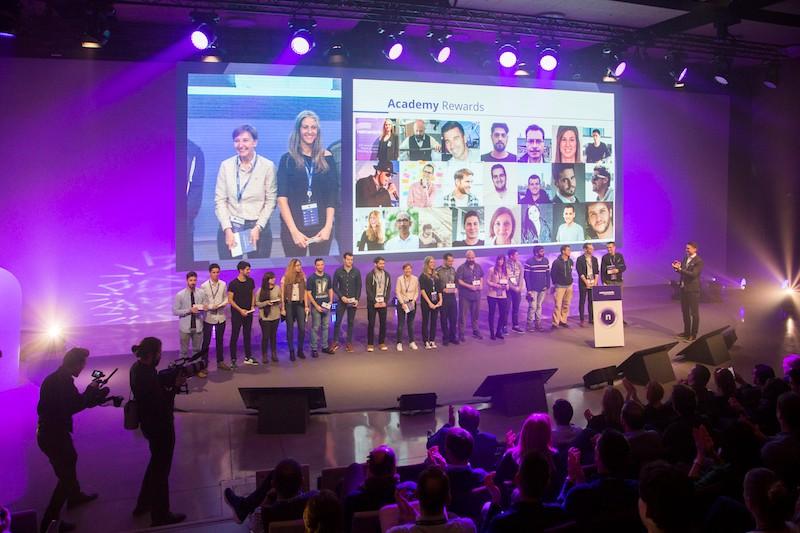 We did it again, hosting yet another exhilarating annual Summit to unite our team to innovate, share, learn and have fun! The event was held at the beginning of March bringing together 400 employees, 44 nationalities and 42 speakers from various locations at the PortAventura World in Spain. Jam-packed with talks, workshops and leisure activities, the Summit took us outside of the daily norm to connect and make great memories together.
Netcentric, A Cognizant Digital Business, fosters collaboration and continuous learning. Through the Summit, employees from multiple disciplines are given the chance to share business and technical knowledge, discuss, experiment and innovate. To bring fresh perspectives and inspire, there was an energetic lineup of keynotes and guest speakers. Our very own experts delivered interesting talks on topics that ranged from crafting customer experiences that matter to machine learning to managing complexity in digital transformation to data science in the Adobe Experience Cloud. Experimental workshops to stimulate design thinking were also held, encouraging employees of all disciplines to create and innovate towards the future of digital marketing. The winning idea will be further developed through Netcentric Labs.
With 400+ talented experts and 220+ Adobe certifications, there is definitely extensive knowledge to share. At Netcentric, we enable our experts to always stay ahead of the game in the fast evolving digital climate where customer expectations are heightened. Continuous growth in our expertise tops our agenda so that we can uphold our vision in leading the world's greatest brands to transform customer experience.
Make Netcentric a fun place to work is one of the core values we live. Every year the Summit rewards employees with the fun they deserve. This year, the popular and legendary anti-karaoke party unveiled some rockstars in the crowd, filling the evening with song, dance and laughter. Other Summit activities included thrilling rides in the amusement park and a grand finale gala, which brought the event to an exhilarating and elegant close.
The Netcentric Summit is a true reflection of consistent efforts to foster knowledge-sharing and learning in a community where work, learning and leisure are the pillars that sustain the company values. By acknowledging each individual within this community, Netcentric is able to remain one, cool, efficient and a responsive organization, living the motto We are One.