Key Marketing Automation Trends Set to Make an Impact in 2018
Marketing automation is on the rise. Here's a summary of experts' key trends and insights for 2018.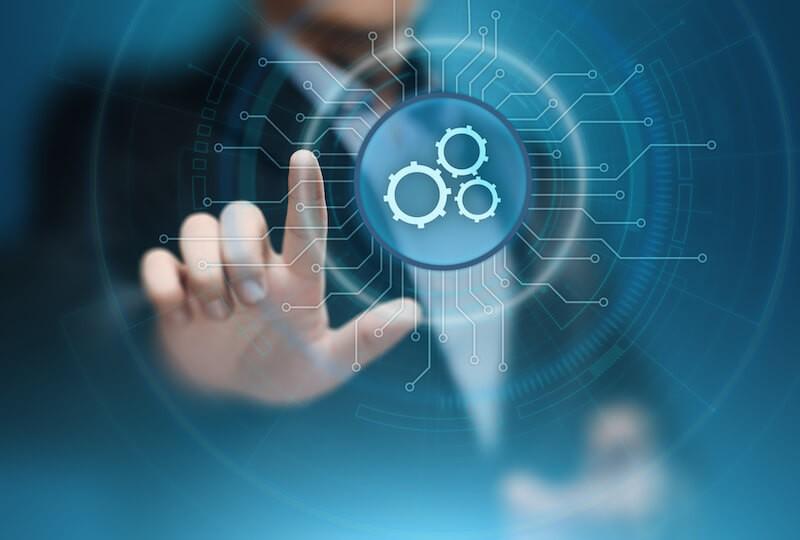 Marketing automation is no longer optional for businesses in 2018. However, despite advanced technology and the willingness of CMOs to automate marketing operations, companies are still struggling to integrate these practices across marketing and sales systems.
To meet increasing expectations of customer experience, organizations must leverage marketing automation in ways that fit their business, without forgetting the human element. But what do experts say are the key trends for marketing automation? Here's a summary of expert insights into trends for businesses in 2018.
Key Takeaways and Marketing Automation To-Dos for 2018
Data: Data**** is key. Move data quality and consistency on top of your list
GDPR: Utilize GDPR as an opportunity to clean up data and develop more sustainable communications
Processes: Streamline processes to ensure the internal alignment of communication streams and responsibilities
Customer Centricity: Re-evaluate existing communication strategies; Focus on customer-centricity to add value for target audiences
Channels: Email remains the principal channel, although Push, In-App, Print will emerge
Best practices: Introduce standardization in order to increase efficiency and return on marketing investment
Mega Trend "Cloud": Marketing automation will continue its migration to the cloud
In summary, businesses need to be aware of the importance of data, keep human beings at the heart of implementation, and align communications to new standards: there's no need to reinvent the wheel.
Looking back: what did experts predict for 2017?
The idea that one-to-one communication is important is not a new one. Looking back, the experts' predictions for marketing automation in 2017 were fairly accurate, and many are still relevant:
A deeper engagement with personalization, driving more personalized and direct marketing approaches that involve audience targeting.
The use of Artificial Intelligence (AI) to draw insights from customer data, and a reduced need for human contact across touchpoints, alongside the rise of Smart Marketing and Real-Time Marketing.
Integrating content marketing and marketing automation to add value for audiences: content is what truly drives marketing automation.
A more unified view of the customer.
Centralizing campaign management, bringing together technology and strategy in more streamlined processes.
Leveraging predictive analytics and the increased tracking of user behavior.
The implementation of chatbots that automate customer communications.
The wider use of marketing automation, not just for larger businesses.
What actually happened in 2017?
2017 saw the consolidation of the trend of businesses realizing the need for marketing automation. In addition, the move away from campaign-centric, inside-out communication carried on. This follows the trend of simple user journeys becoming a thing of the past. Data continued to be a hot topic, as the trend of predictive analysis evolved, with mass targeting increasingly ineffective in the face of data-driven 'sniper' targeting.
However, companies still struggle to break down silos and realize customer-centric, journey-based communications across touchpoints and channels. Even though software providers might present the idea that, when it comes to marketing automation, 'everything goes', that's not the reality for most businesses.
And what's predicted for 2018 and beyond?
Businesses that fail to develop knowledge and experience in digital marketing soon are set to lose ground. On the other hand, businesses that implement marketing automation will see the field become smarter, enabling them to communicate to wider audiences whilst keeping interactions personal.
Here's a summary of key marketing automation trends experts are discussing for 2018:
Customers will expect consistent communications across devices and channels.
The significance and effectiveness of digital channels will continue to evolve.
The quality and consistency of data will remain a crucial topic.
Respecting customers' private data will become an inevitable obligation alongside GDPR compliance.
The popularity of marketing automation will keep growing.
3 key topics for CMOs/CIOs to watch out for:
Be aware of the importance of data: that means its quality, consistency and GDPR-readiness.
Align your communications to existing automation standards and frameworks: there's no need to reinvent the wheel!
It's all about the human level: keep your customers at the core of marketing automation. Don't forget about the people actually realizing your marketing efforts either, be sure to adjust operations and implement change management too.
Sources
2018 insights:
Lianatech
https://www.lianatech.com/news/liana-technologies-news/article/21-digital-marketing-trends-for-2018-infographic.html
Smart Insight
https://www.smartinsights.com/digital-marketing-strategy/10-marketing-trends/
https://www.smartinsights.com/email-marketing/email-communications-strategy/email-marketing-trends-2018/
Forbes.com
https://www.forbes.com/sites/kimberlywhitler/2017/12/16/tech-trends-that-will-shape-marketing-in-2018-insight-from-ceos-cmos-ctos-cios-cvos-and-others/#5f61773c586f
Good and Gold
https://www.goodandgoldmarketing.com/blog-list/2017/12/12/the-top-10-digital-marketing-trends-of-2018
JDR Group
https://blog.jdrgroup.co.uk/digital-prosperity-blog/5-marketing-automation-trends-for-2018
Pure 360
https://www.pure360.com/hottest-marketing-automation-trends-for-2018/
2017 insights:
WSI
https://wsiaxon.com/7-game-changing-marketing-automation-trends-2017/
Quora
https://www.quora.com/What-will-be-the-trend-for-marketing-automation-in-2017
Digital Doughnut
https://www.digitaldoughnut.com/articles/2017/july/5-trends-in-marketing-automation-to-be-aware-of
Digiby
https://www.digiby.com/posts/top-marketing-automation-trends-2017