Unleash the Full Potential of the Adobe Marketing Cloud
Here is how we help brands connect all digital touchpoints with Adobe Marketing Cloud by leveraging Adobe Experience Manager, Adobe Analytics & Adobe campaign.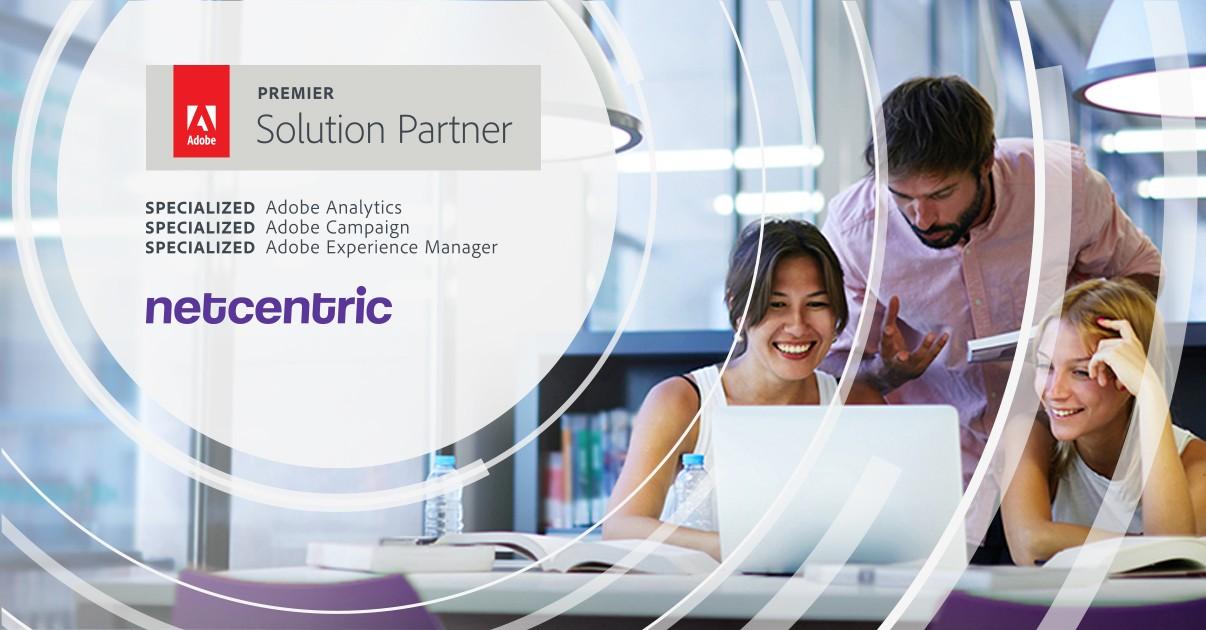 Today's consumer expects personalised, relevant and real-time experience, and their expectations have heightened as they enjoy new digital experiences across multiple devices and channels, exposing them to even more possibilities of convenience and control. According to Gartner, there are 8.4 billion connected devices in the world today and that total will reach 20.4 billion by 2020. With this explosion of connected devices, brands will face even greater challenges to connect with their customers across all touchpoints in order to deliver consistent and customised digital experiences.
The Adobe Marketing Cloud, a complete set of integrated digital marketing solutions, gives organisations the tools to gather deep insights into what is working with their customers and the ability to consistently deliver the best experiences to every customer across every channel. While Adobe Marketing Cloud offers cutting-edge applications with tremendous potential, simply investing in a good technology stack does not guarantee success when it comes to customer experience management.
To win in today's environment and to maximise their digital marketing performance, organisations need to bridge the gap between marketing and technology. To do this, they would need the right business know-how, technical expertise and development experience for seamless integration.

Since our inception, Netcentric has helped clients deliver digital strategies by unleashing the full potential of the Adobe Marketing Cloud. As an acclaimed independent Adobe Premier Partner, we take the time to understand the unique business challenges our clients face and help them realise their digital vision.
The Only Partner In EMEA With 3 Specialisations
What makes Netcentric especially unique is that we are the only partner in the EMEA region with 3 product specialisations in Adobe Experience Manager, Adobe Campaign and Adobe Analytics. These specialisations are core to helping clients meet the demands of an increasingly complex and fast moving digital world.
Adobe Experience Manager
The Adobe Experience Manager (AEM) helps businesses deliver compelling content across experiences, devices and channels. With AEM, you are able to create a digital experience that helps build brands and drive demand while working seamlessly across devices.
Adobe Campaign
The Adobe Campaign helps businesses personalise and deliver campaigns across online and offline channels. With Adobe Campaign, you are able to orchestrate and deliver 1-to-1 campaigns, identifying and targeting customers individually so that each can enjoy a personalised and automated omnichannel customer experience.
Adobe Analytics
Adobe Analytics helps businesses understand their customers as people - what they want, need and believe - with real-time, multichannel data. With Adobe Analytics, you are able to collect, analyse and divide visitors into segments to get the required insights in order to understand the 'digital' body language.
Adobe Premier Solution Partner
In 2015, Netcentric was awarded the Adobe Marketing Cloud Regional Partner of the Year and Premier Solution Partner at the Adobe Summit EMEA. These achievements are the result of firm dedication to delivering unparalleled expertise in Adobe Marketing Cloud implementation to clients.
Committed To The Success Of Our Clients
In order for brands to win in a hyperconnected world, they need to send the right content through the right channels to the right devices, and provide their customers with a truly personalised experience. To enable this, organisations will need to build the right capabilities through seamless integration of a cutting-edge technology like Adobe Marketing Cloud accompanied by best-in-class implementation.
As EMEA's only independent Adobe Premier Partner specialised in 3 core specialisations, we work alongside our clients to develop powerful solutions that exceed their customers' highest expectations.