Netcentric Academy: A Unique Developer Bootcamp In Barcelona
Join the Netcentric Academy training programme to advance your developer skills, gain experience & kickstart your career at a high-growth IT solution company.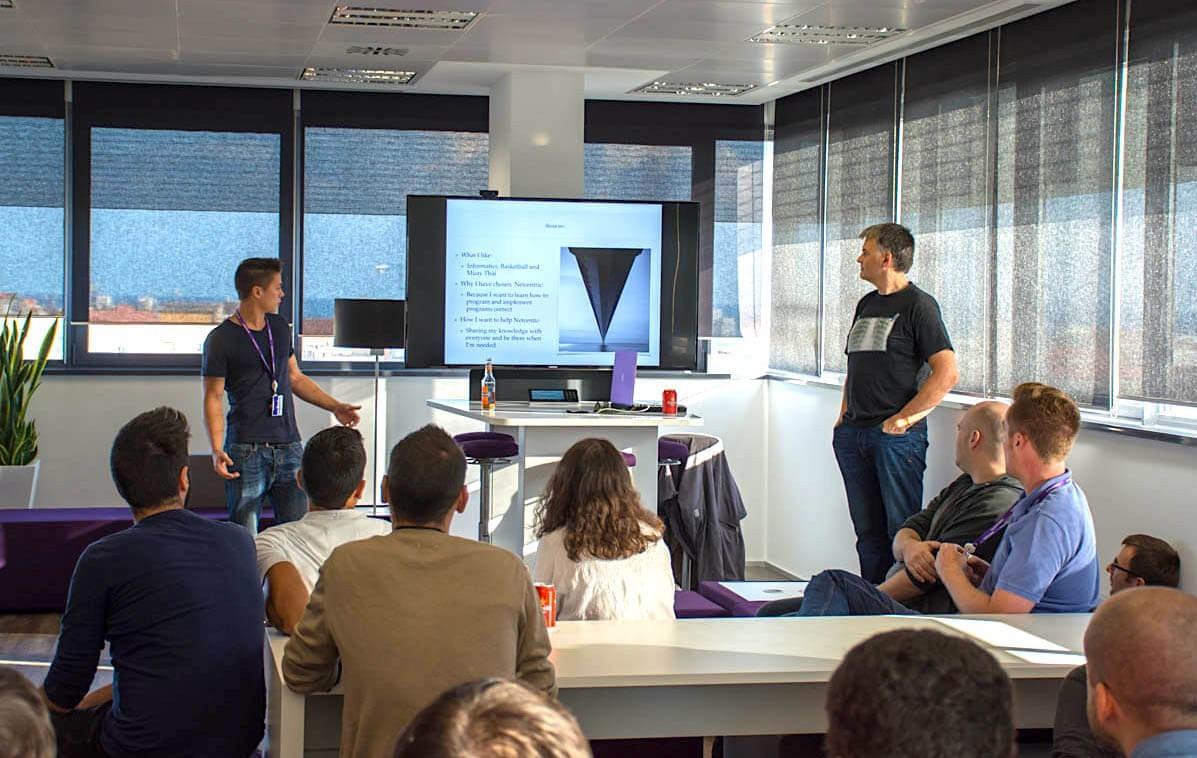 For the 3rd year in a row, we're hosting the Netcentric Academy programme, which returns to Barcelona to train the next generation of game-changing developers.
The Netcentric Academy is a paid training programme for developers who want to advance their skills, kickstart their career and secure a full-time position at one of the Europe's fastest growing companies.
Develop your skills & gain experience
The Netcentric Academy is a developer bootcamp that combines theory and practice and offers hands-on training. Over the course of 7 intensive weeks, you'll learn all of the development skills you need before moving on to deliver a real-life business project that will be showcased to the entire Netcentric organisation.
Learn from the experts
The training programme is led by our technology leaders and focuses on the design, optimisation and implementation of digital marketing platforms built on the Adobe Marketing Cloud. Our experts will help you advance your understanding of key technical areas, while gaining hands-on experience of the Adobe Experience Manager (AEM). Our objective is to enable you to work on real-life projects and understand how to build and deliver AEM solutions from the ground up.
Kickstart your career with Netcentric
After successfully completing the programme, you will be offered a full-time role at Netcentric.
Interested in Netcentric? Check out other career opportunities at Netcentric, here.
A Little Bit About Us
At Netcentric, we come to work every day to solve the most complex challenges global companies have ever faced: digital transformation. Consumer expectations of brands are at an all-time high in a world that is more connected and fast-paced than ever before. To meet this challenge head-on, we're searching for digital engineers that are ready to make a dent in the universe.
We are a dynamic and innovative service provider with a unique company culture, free from bureaucracy and bosses. We empower our employees to use their creativity, looking beyond tools and technology, to unlock the full potential of the Adobe Marketing Cloud. Our international team works across borders to deliver visionary digital marketing solutions for the world's most recognised brands. Outstanding benefits, a world-class team and amazing career opportunities are just a few reasons to join us on this journey.