AC Tool Version 2.0.0 released
The new major version 2.0.0 of the AC Tool comes with incremental updates to ACLs, repository-level permissions, a redesigned API and AEM 6.3 compatibility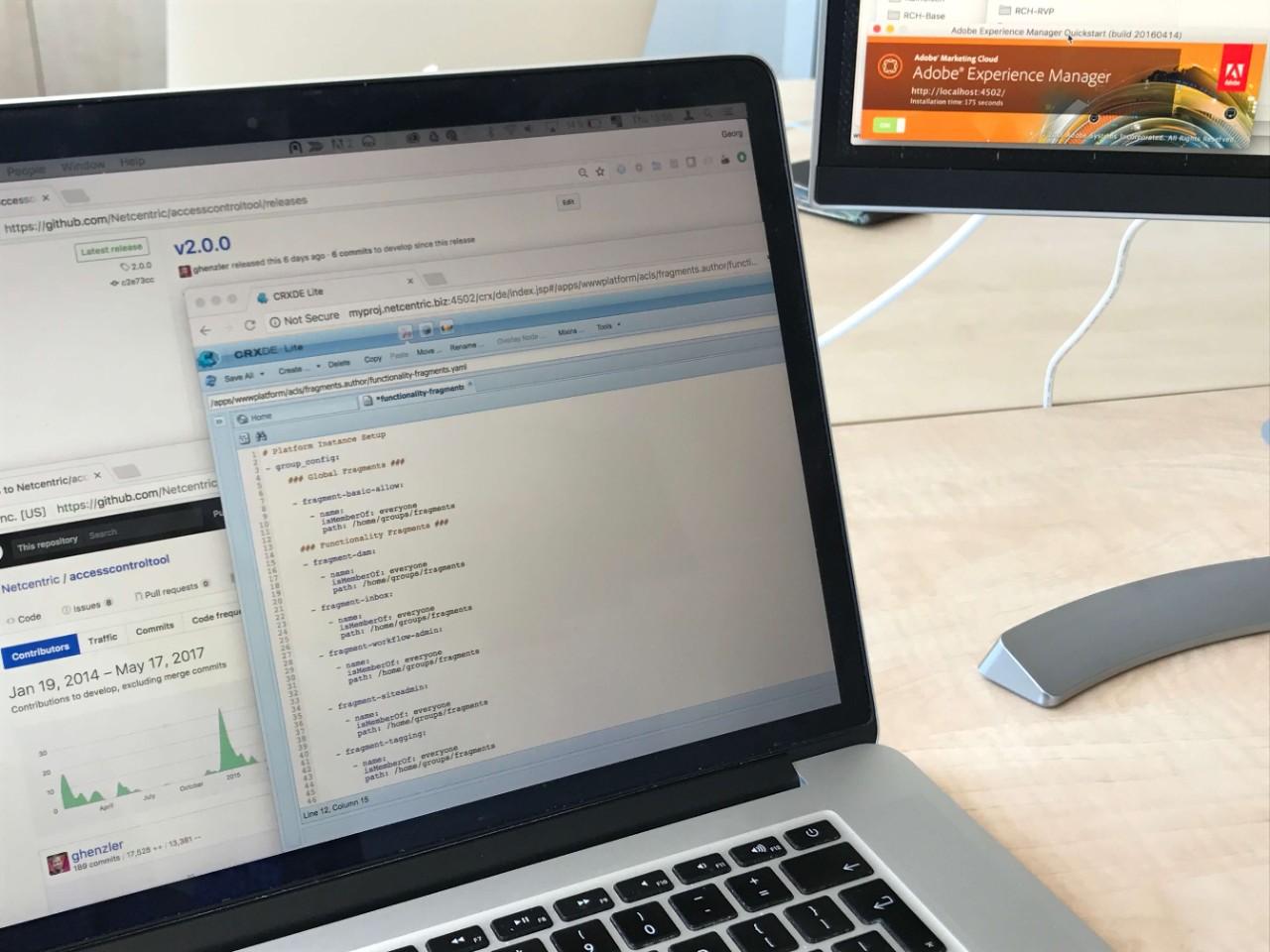 The Netcentric Access Control Tool for AEM fills an important gap when it comes to managing permissions of large AEM platforms as Jochen Koschorke and Roland Gruber have shown at their last year's presentation (abstract) at the adaptTo() conference. What started as a small tool for one particular client project in 2014 is today widely used by the AEM community (and obviously all Netcentric projects :-) ). We have received questions, comments and contributions from San Francisco, Moscow and Sydney and with 42 stargazers (and 26 forks) on GitHub we have gained around 25% of the attention Apache Sling has gained on GitHub - considering that the AC Tool is only a small project compared to Sling it is encouraging to see this community interest.

We are pleased to announce version 2.0.0 with the following new features and improvements:
AEM 6.3 compatibility:
System user actool-service is now used to apply the configuration.
CQ 5.6.1 and AEM 6.0 compatibility has been dropped, projects still on older AEM versions can use the 1.9.x versions.
ACLs in content are now updated incrementally #155.
50% performance gain on execution time (particularly noticeable on large instances).
"Feels safer" as changes are only applied if necessary (verbose log clearly states what has been applied). See e.g. #126 for this.
New API package biz.netcentric.cq.tools.actool.api for programmatic calls to AC Tool.
Use of semantic versioning and cleaned up interfaces.
It is now possible to explicitly provide a configuration root path #156.
Old services (in particular biz.netcentric.cq.tools.actool.aceservice.AceService) are still available but are deprecated.
Repository level ACLs are now supported #137.
Generally the AC Tool now uses exactly one session per update and the rollback mechanism has been removed #179 (instead of two sessions, one for authorizables and one for ACLs, this is not necessary with 6.x versions of AEM).
The AC Tool's home page at GitHub is https://github.com/Netcentric/accesscontroltool, see release v2.0.0 for download links.