Thinking outside the box
Netcentric went beyond the capabilities of AEM to customise a solution that met our client's unique needs, maximising value and delivering an optimal CX.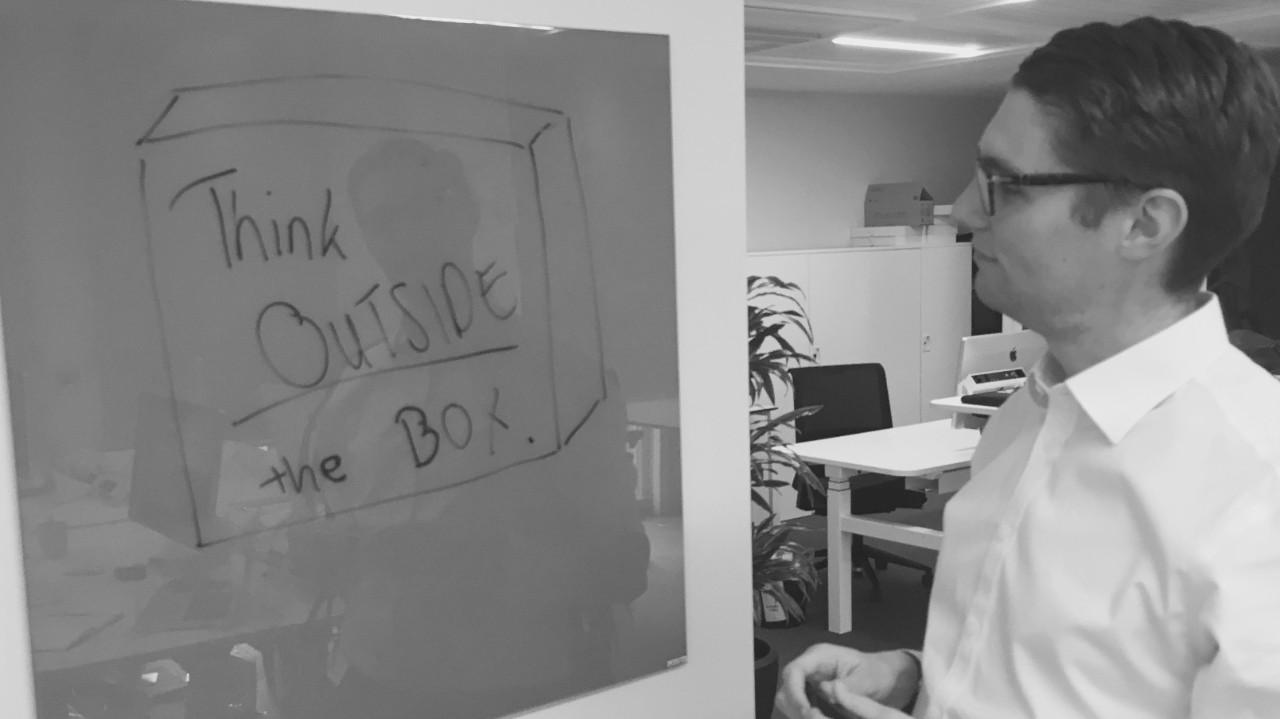 Netcentric is currently in the final stages of an end-to-end re-design of a client's entire web presence, with a major focus on simplification to improve customer experience. There are, of course, many interesting aspects to this project, but this article zooms in on one – for this client – was of the utmost importance and which required Netcentric to go way beyond standard customisation to meet their needs. Search.
Future-proofed solutions
The nature of our client's business means that – to compete and be ready for the future – they need to provide a powerful and extendable functionality on their website that meets the needs of their customers who, in turn, want quick and easy access products and services. Search is key to this.
A re-design of an entire web presence is a major undertaking. The resulting platform should serve as a solid base for the coming years, which is why it's also so important for the search function to keep up with future requirements. This means that our challenge is not only to understand our customer's needs today, but also to think about how requirements are likely to change so they can be planned for in future releases.
Tip of the iceberg
The crux with search is that what you see is only the tip of the ice-berg. To provide a high-quality search experience depends on what's happening to the data (content) before it gets indexed. Here are some of the other factors we needed to consider:
Search features
We needed to include: high quality AutoComplete; flexible filters with exact counts (aka facets); searching only within text fragments relevant for full-text search (excluding "noise" introduced by headers, footers, navigation elements, etc.); finding actual pages or DAM assets and not just references to matching components. All these – and more - rely on data clean-up/enrichment steps and a proper search index design.
Performance and scalability
Equally important to usability and high-quality relevancy are a search engine's performance and scalability, especially as search results cannot be cached. Think about the extra serving and indexing load here.
Integration readiness
One final factor we considered: search should not be limited to content within Adobe's Experience Manager – in a typical user journey search is the ideal entry point for the user to wherever a document is located (→ breaking down the silos).
It's why we needed – literally – to think outside the box. Netcentric's aim is always to provide the best possible value for our customers. A conventional approach - starting "small" with Adobe Experience Manager's internal search and then switching later to a different solution, would escalate cost and result in a poor return on investment (ROI).
Why? This approach would have ultimately duplicated effort. The search application is strongly tied to the search engine and most of the heavy lifting happens on the back-end, meaning that most of the initial implementation work would be lost and would need to be done again.
Our solution: the right solution for our client and their customers
We proposed using a dedicated, stand-alone search platform – one that not only offers the optimal, ground-breaking performance we were looking for, but one which is also lean and entirely configurable to the client's needs.
We proposed Lucidworks' Solr-based Fusion search platform. This stack fully leverages open source projects Lucene, Solr, Zookeeper and Spark, wrapping it with Fusion – an enterprise-grade feature set – which comes with 24/7 vendor support.
So that was the technical solution. We also needed to keep a firm eye on the customer and ensure a completely seamless experience. And that's where Netcentric's very own AEM Connector came in.
Netcentric AEM Connector
Put simply, the AEM Connector ensures that content is replicated in near real-time to the Fusion search engine. It seamlessly integrates into an AEM setup, where installation, configuration and administration is done on Author with execution occurring on Publishing instances.
The AEM Connector pushes content to LucidWorks Fusion, resulting in very little additional load on AEM. It also supports triggering a bulk-feed (similar to a tree-activate) to initially populate the search index.

LucidWorks Fusion exposes the full flexibility of SOLR, but wraps it into an easy-to-deploy, operate and administer search platform which is also future-proof because it provides all the building blocks to integrate external signals (such as click-rate) and process them to directly influence the ranking of individual search results.
The modular design of the AEM Connector is not limited to a specific search engine, but also supports Attivio AIE, Solr and – via a flexible framework – the list of additionally supported back-ends can easily be extended.
Conceptual Search Architecture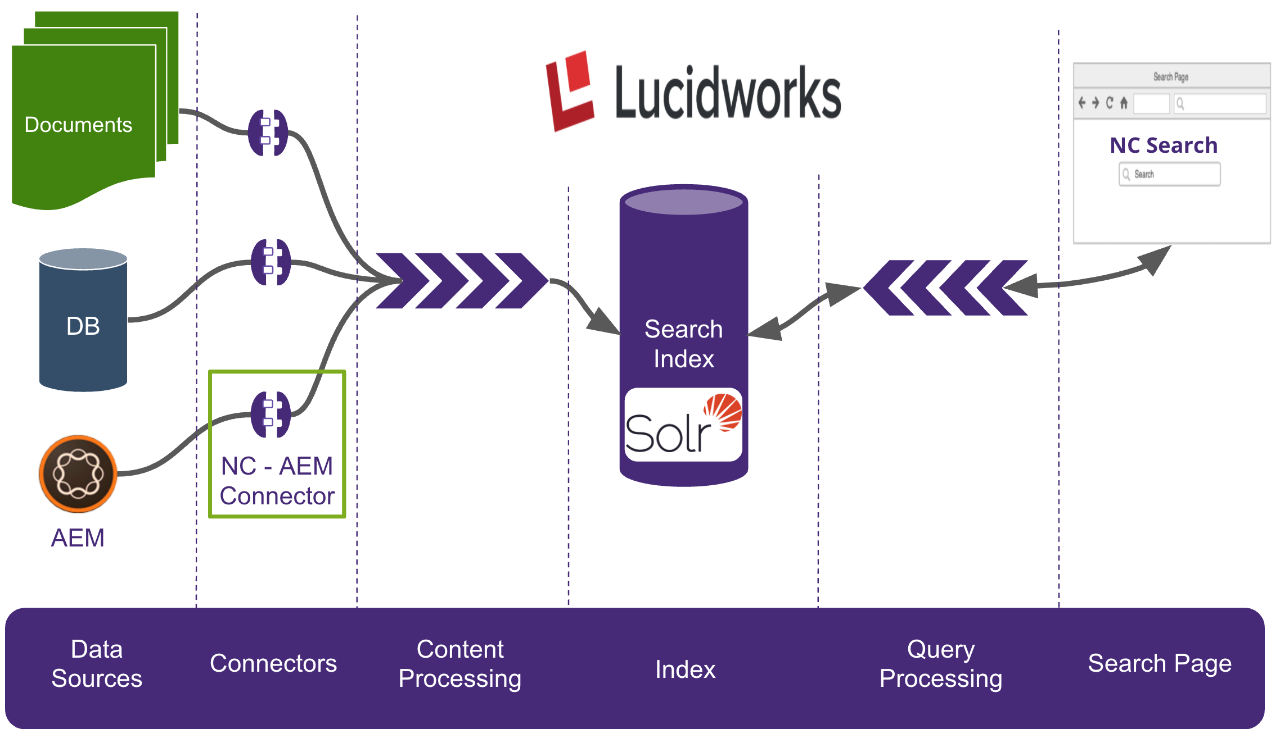 …Great value for our client
Yes, we did have to think outside the box, but we're very used to that. It's what we do at Netcentric and this was not the first time we've been asked to meet a challenge like this. From our client's perspective, this meant that they got a robust, highly customised and powerful solution, but – because we weren't starting from scratch – they also maxed out on value
Find out more about Netcentric
Netcentric are Gold Sponsors at the Adobe EMEA Summit on May 10th and 11th. Book your slot with one of our industry experts - or drop into the Liverpool Street office to continue the conversation. Any time.