Software engineering for humans at CraftConf
Santiago Garcia Pimentel and Felicitas Zobel explore the human aspects of software engineering at this year's CraftConf. Here are the bite sized highlights.
This year's CrafConf was located in Budapest, Hungary, and focused on software craftsmanship.That means that the topics covered were less about pure technical information, and instead focused heavily on techniques and processes on how to carry out your job as a software developer better.
Just some of the great ideas at CraftConf
Pair Programming that was mentioned by many speakers, but Uruly is the company that takes this method to the extreme. Rachel Davies talked about how they're doing "Mob Programming" with more than two people sitting in front of a screen, where one is the driver at the keyboard and rotating positions every 10 min. According to Rachel, the advantage is, that people can drop out for a meeting and others join, but the programming keeps going.
The Psychological Aspects of Esitmating was the topic of Joseph Pelrine's keynote. He entertained us all with his talk and also gave a few helpful tips to consider when it comes to estimating in a project. One aspect was about how peoples' cognitive abilities change over time, so it's recommendable to limit estimation sessions to around 1,5 hours, after that, estimations tend to get more inaccurate. A technique for estimation is the so called Planning Poker, which was recommended by Joseph and many others.
Code smells! Sandy Metz talked in her presentation "Get a Whiff of This" about how to improve code without necessarily understanding it. She explained how to identify code smells with many practical examples and which rules apply for each of the problems to improve the code. One of the few talks that are most easily applicable to my everyday work right away.
The Future is Here, it's just not evenly distributed - Mary Poppendieck gave a great introduction of the changes in technology that we've been seeing and how they affect different industries. From automatic agriculture to geographical applications and the future of online banking. A very non-technical talk that was inspiring and provided insights of what industries could be disrupted in the next 4 years.
Architecture I do not think it means what you think it means was probably one of the most useful talks of the events for me personally. Andrew Clay Shafer from Pivotal talk about the importance of understanding what Software Architecture means and what it does not mean. When an industry uses and abuses buzz words like "microservices" and "lean" without a clear understanding of what they mean it is very likely that misunderstandings will appear. In his talk, he made a case for a more robust vocabulary and the importance of documenting your decisions.
"Authority, power, and motivation" was a great talk for aspiring leaders. Joseph Pelrine talked about balances in power and their effect in people's motivation.
Our experiences
**Felicitas:**I liked the spirit of the conference, with a lot of people that are very passionate about their job and like to share their ideas of being more productive every day. So much of the conference was about methodologies and processes on how to improve and facilitate software programming - I was surprised! Learning about so many different ways of how people are programming and collaborating makes me think about where I can improve my own daily routine or together with my team. It was great having the chance to collect new ideas and positive vibes.
**Santiago:**The conference was a refreshing change when you are used to highly technical talks. Software development is a process in which the interaction between people can be put to the test. It was exciting to see a conference trying to tackle the challenges that arise from the people and the process instead of the requirements we have. I greatly recommend it for any person interested in being a techlead.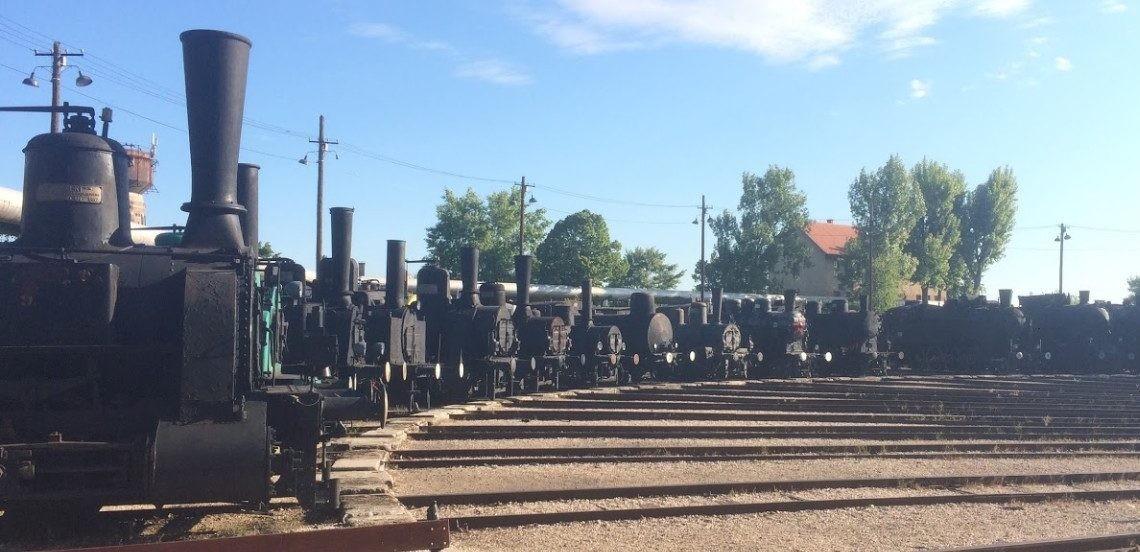 Cool stuff about CraftConf 2016 in Budapest
The conference was held in Vasúttörténeti Park a railway museum. The venue was originally used as train depot by the Hungarian State Railways. Therefore the attendees were brought to the conference with the CraftExpress, a traditional steam powered train. The conference itself took place inside the old train depot and in additional spaces set up near the tracks. Throughout the day we were taken care of with loads of food, starting from breakfast, lunch and coffee breaks. Also local producers put up their own stalls and provided for example langos, sausages or traditional hungarian pyramid cake (which is delicious and I highly recommend it!).
The Netcentric team goes to all kinds of awesome industry conferences and events. We work hard to bring the best of right back to you, in case you missed it. Go to our blog to find more articles just like this one.