3 Key Takeaways from Adobe Symposium Amsterdam
Scott Simmer shares his key takeaways from this great event. Customer experience marketing to key stakeholders, these stories and insights can inspire your digital marketing.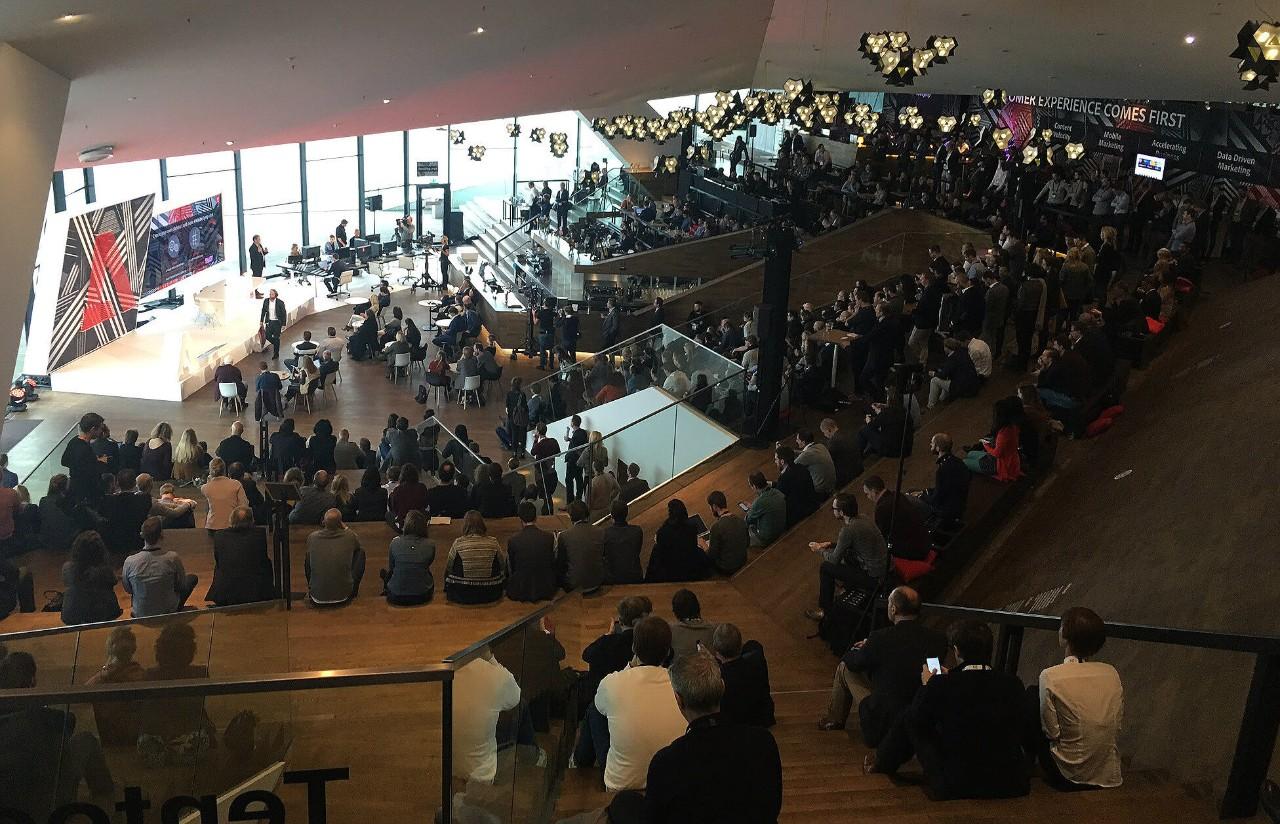 Following our co-sponsorship with Adobe of the Thought Leader Global Forum Amsterdam in October, the Netcentric team attended Adobe Symposium to meet the key Adobe Benelux team, engage in the conversation about today's digital marketing hot topics and, of course, join in on the fun.
Creating experience marketing
Adobe's John Watson, EMEA VP, highlighted Adobe's key focus areas for the AMC. Definitely, Adobe.io was the star of the presentation. What was really impressive about the event was the amount of content that was not at all about Adobe Marketing Cloud technology, but rather about how to do great experience marketing with real company user case stories. (The fact that we are all big fans of Adobe Marketing Cloud of course, helped.)
My favorite was the presentation by Ruben Uppelschoten of Ziggo – a major cable operator in the Netherlands (and as it happens, one of Liberty Global's brands). He talked about end to end customer-service based marketing and the metrics and the creative marketing tactics needed to capitalize on measuring your customer satisfaction, like doing very specific actions to make customers happy.
The key point here is that you need rapid access to customer issues (Analytics) and the ability to automate communication channels (Campaign, AEM) to make these happen - especially with large enterprise customers.
Really listening to your key stakeholders
Jones Lukose gave a powerful talk on the importance of listening to your key stakeholders when shaping a solution – even the non technical folks. Jones told a great story "about 3 buttons" you should check out. He had to rebuild the digital asset management system and had a tough customer – an influential judge at the International Criminal Court (ICC) that would not support their overhaul of the organisation's content and web portal unless Jones's team could give him only 3 buttons in an interface. Impossible? Not so!
Flexibility is what counts, and basing their document management and public web on a combination of Adobe PDF and AEM technologies enabled that flexibility. Of course, he delivered the 3 buttons and a lot more – the ICC is a leader in digitalization, publishing and asset management, supporting highly complex requirements and processes.
Finally, I have to mention the guitar on the stage. Jones ended with an unexpected song, which charmed the audience completely.
https://www.youtube.com/embed/XO-UGlAcd5Q?showinfo=0
From the marketing business to a concert!
Digital marketing in Benelux
Let's not overlook the fact that the 2016 Adobe Symposium was held in Amsterdam focusing on this exciting and growing market Belgium, Netherlands and Luxemburg. This event's growth in attendees and content was powered by a strong local team led by Adobe's Benelux Marketing Manager, Marco Disseldorp who did a great job. We were also happy that our team now has the support of Mark van der Wal starting up our activities in the Benelux. What we learned from the event and people we met, completely supports our belief that the Benelux region is Netcentric's next step in helping enterprises achieve digital transformation.