Web Analytics & Unified Segmentation
Companies understand the benefits that result from personalisation. Often, it comes second after segmentation. Let's see how web analytics deliver great customer experiences thanks to segmentation.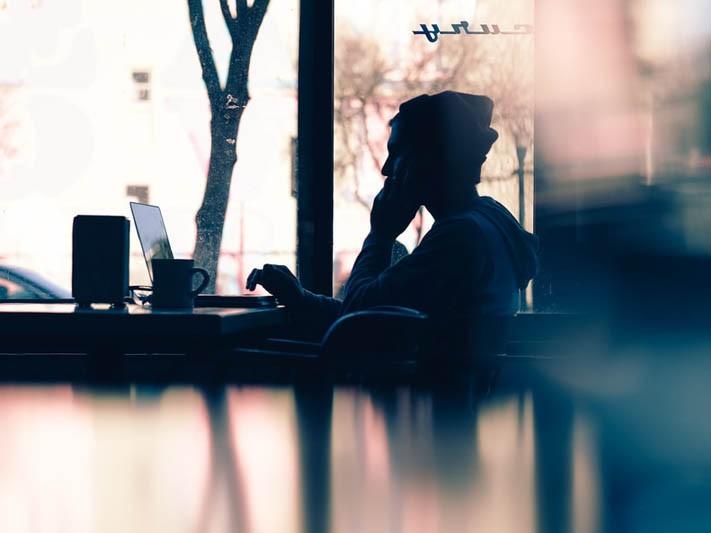 This Saturday, I will be speaking at MeasureCamp London. It will be the second time that I will be participating in this event and this time I will be talking about the use of segmentation in web analytics. I chose this topic since companies today understand the benefits that can result from personalisation. But personalisation comes second after segmentation. So let's see how web analytics can help deliver great customer experiences thanks to segmentation.
What's a segment? Segments are custom subsets of data or data filtered by rules that you create. Segments are also often based on other dimensions such as hits, visits or visitor.
Why data segmentation?
If you want to analyse how people interact with your website content, there is a high chance that you won't be looking at the bigger picture. On the contrary, value comes from looking at the details. Visitors come to a website from multiple channels, for various reasons, so it makes sense to group similar people together to analyse their behaviour. However, by grouping all the users of your website together and using averages you are missing details, the highs, the lows, the niche markets and the problem areas. Here is why segmentation is important.
The key to success is to be able to identify high performing segments and leveraging them while also identifying low performers and improving them.
How to start segmentation?
Everyone in your company will require certain information. Therefore, you can start by segmenting the data based on the base requirements of your business. These are the questions you need to ask before starting:
What are the different channels visitors use to go to your website?
What are the relevant devices the visitors are using?
What are the conversion points? Where are we generating revenue for the business? Where are the users dropping off?
What are the engaging interactions that an organisation needs to know?
Based on these requirements, you should be able to break the data down so that you can analyse people based on unique behavioural, source or technological information. These segments are still often quite large and have a high chance of overlap. Identifying niche segments can be derived by nesting the bigger segments together and adding details to them. Maybe one of your most profitable segments is made of users visiting your website on an iPhone, from a Twitter campaign, after having bought your product. Again, looking globally at the "Visitors from Twitter" segment, this might have been missed.
Ready? Let's personalise!
Another great use of segments is personalisation. Here it starts to get interesting. Sending an email marketing message to new and loyal customers doesn't have a high conversion rate. On the other hand, the chances are that a more personalised message for each group will increase their conversion rate. Actually, following a study from Adobe, the top 20 percent of high-performing marketers experienced conversion rates of 4.5 percent or more, 1.7 times the 2.6 percent averageacross the study group.
Using Audience Manager
Adobe has continuously been improving its Audience Management tool (also known as Audience Manager) this year, adding exciting features such as Audience Lab, Addressable Audience, Cross-Channel Reporting, etc. Adobe has made similar improvements in Adobe Analytics around the management of segments with the Segment Comparison (Segment IQ) feature.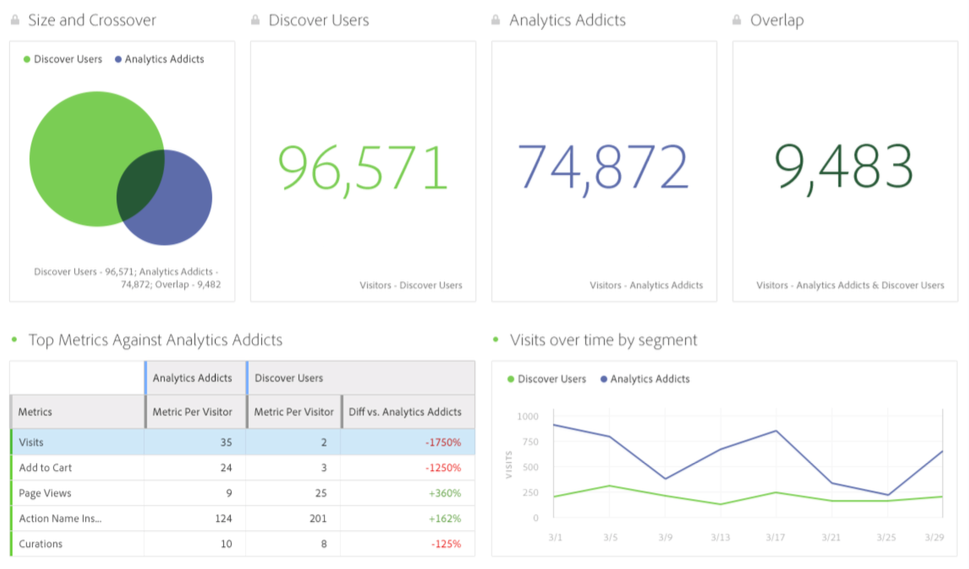 Thanks to these enhancements, it is now easier to create and manage segments from Analytics to the other tools, especially in the Adobe Marketing Cloud. For example, you can create a segment in Analytics using a particular web behaviour such as "submitted Form A". This segment can be shared with Audience Manager and merged with other traits, from other sources like a CRM. You can then create unique segments for prospects interested in a particular content or service and delivering this to them once they submit the Form A.
This segment can then be picked up in Adobe Experience Manager where by using Adobe Target it is possible to design multiple experiences per segment, do A/B testing and check the results in Analytics again.
This is how Adobe enables enterprises to deliver unique content to their customers. At Netcentric, as a Premier Partner of Adobe, we know it to be true as we have been implementing integrations such as these between the tools of the Adobe Marketing Cloud. We are experts in Adobe integrations and as an expert in Analytics and Audience Manager at Netcentric, I know that everything starts with defining the right segments for your business.
Therefore, I hope this has inspired you to go and use segments more if you have great ideas about segments that you would love to share, or you would like to get an opinion on, or issues with your current AMC integration, please leave your thoughts in the comments below or contact us.
See you at the MeasureCamp London!