Learn more about Life at Netcentric
From our Netcentric People in Spain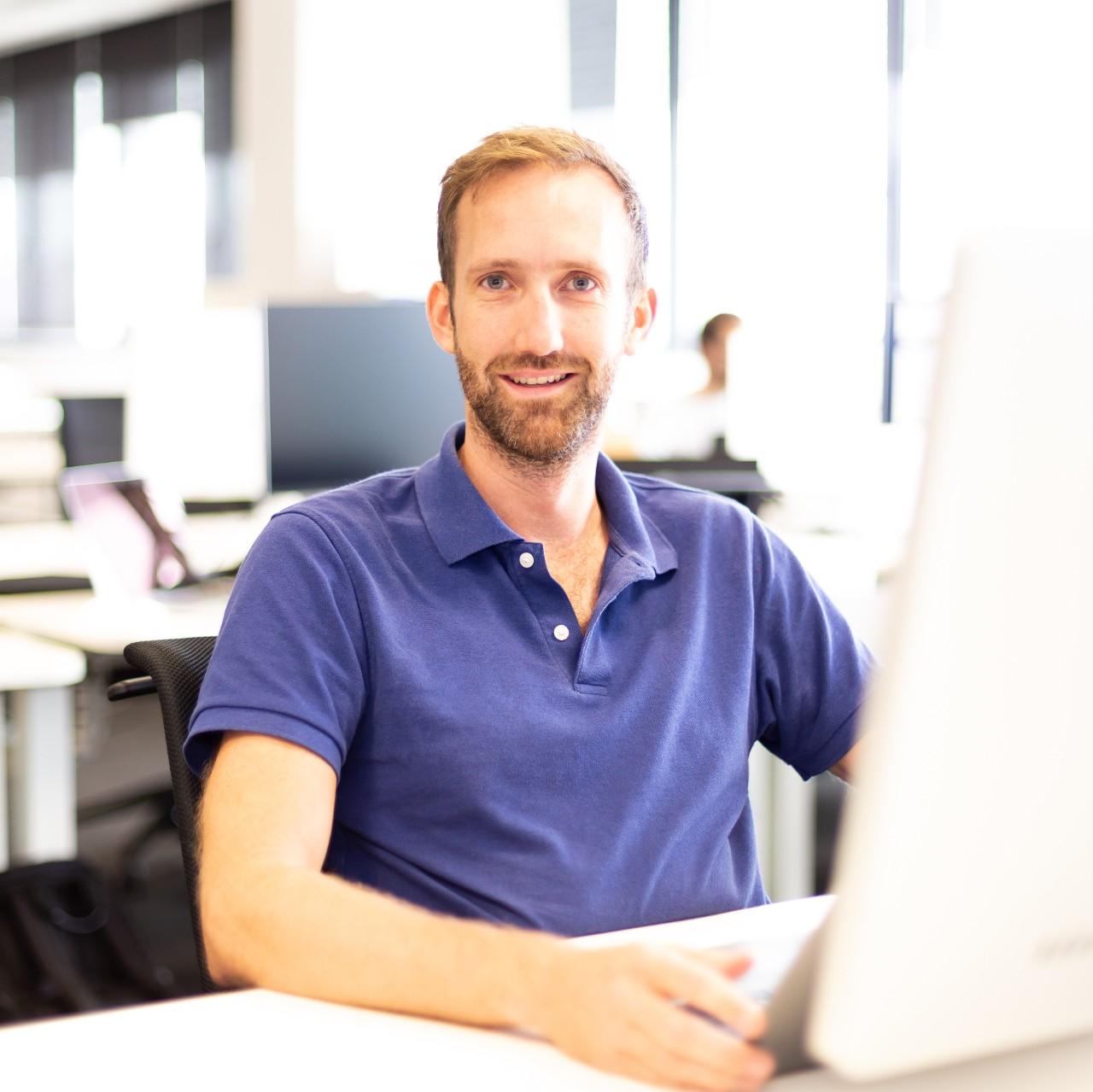 At Netcentric, I found a great environment to develop new skills and take on new challenges.
Ross Surtees, Quality Engineer turned Project Manager
I joined the Netcentric studio in Barcelona almost 2 years ago, as a Quality Assurance Engineer. This role enabled me to grow and develop my skills, not just technically as a QA, but also in terms of personal development by taking on roles that helped me learn more about the challenges of running a team day-by-day, project management, tight deadlines and working towards achieving the team's milestones in due time.
I really appreciated the trust that Netcentric gave me since the very beginning. Moreover, here I was encouraged to go the extra mile and take on new challenges and develop new skills. I have recently started a six-month internship as an Assistant Project Manager. This has been a new challenge and a really interesting opportunity to get out of my comfort zone and try something new.
Working on a daily basis with a senior project manager, carrying out project management tasks and interacting with the customer has been a big change but a positive one, where I always feel fully supported.
At Netcentric, I found a great environment to develop new skills and take on new challenges, being encouraged to carry out new tasks and take on new accountabilities. Netcentric provides an environment where it's possible to use your initiative to enhance and develop your career, drawing on the experience of your colleagues. In my personal experience, this is what makes Netcentric a special place to work.
Netcentric continuously provides everyone with possibilities to grow.
Bohdan Afanasyev, Junior Frontend Software Engineer
It's already more than a year since I've joined an amazing company and today I would like to share my personal opinion about and why I believe that Netcentric, A Cognizant Digital Business a is a good place for people to work in.
Here I could finally appreciate a respectful and healthy way to deal with daily challenges that are shared and supported by every person that forms a part of a company. You can feel for sure that your colleagues recognize your contribution and express gratitude for it.
The company has a strong focus on personal development, and it is the area where you experience a lot of support.
Netcentric continuously provides everybody with possibilities to grow.
And probably last but not least of the significant benefits for me being a part of this company are the clients. Since our continuous support to them has created secure and mutually beneficial relationships, that help Netcentric to grow and expand on an international level. Providing us the people of multiple cultures and backgrounds the possibility to improve, create, and live together is what we feel is worthwhile.
Ready for a new career direction?
Netcentric Spain
Follow us!
facebook
Netcentric
**
linkedIn
Netcentric
**