Launch your career with the QA Academy at Cognizant Netcentric!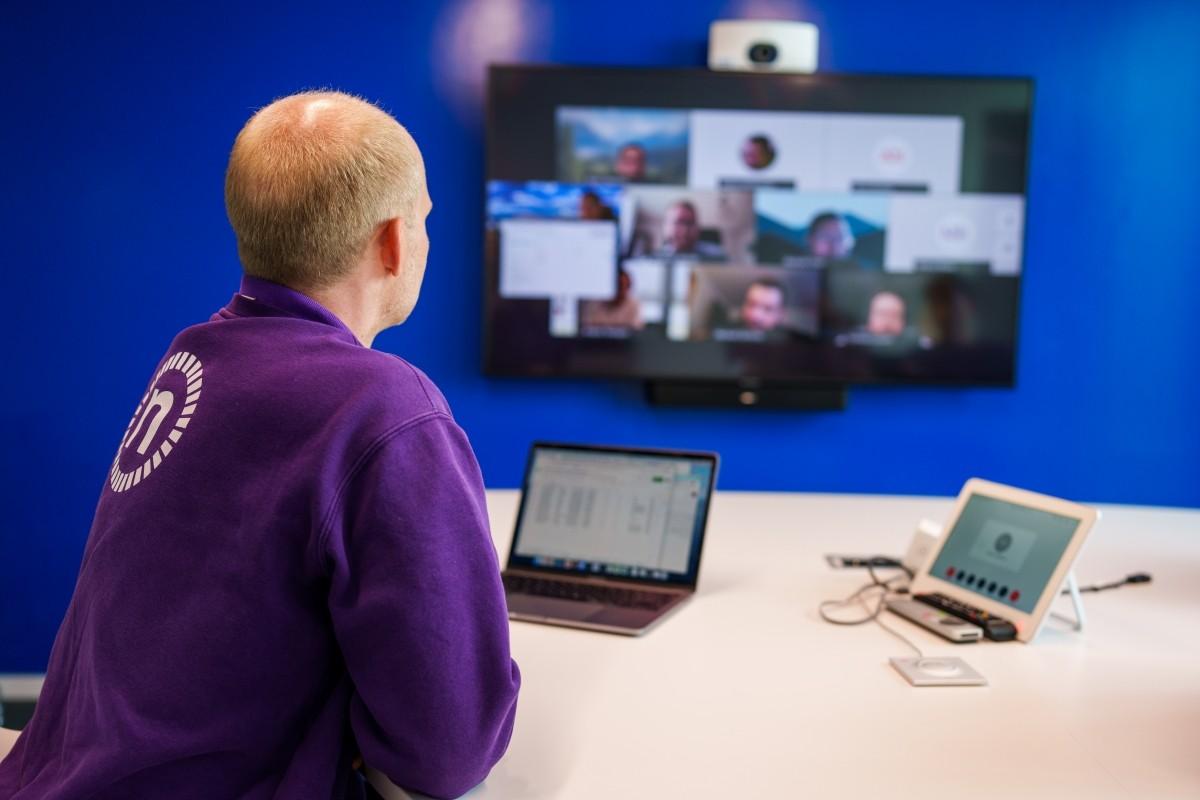 Join our team as a QA Engineer and we'll provide 3 weeks of hands-on technical training so you can hit the ground running. Led by your future coworkers, the QA Academy delivers hands-on experience and technical understanding of critical areas of Netcentric's exciting growth so you can help build the solutions of tomorrow!
The QA Academy at Netcentric is designed to provide you with the right combination of skills and knowledge to make an impact from Day 1!
The Netcentric QA Academy will be held in our studio in Bucharest. Submit your application before May 1st, 2022.
Why
Start your career and learn from our experts in the field.
Who
Young professionals, recent graduates, and current students in their final year at university.
When
Applications are open now, and the 3-week QA Academy begins on May 16th, 2022.
Do you want to be at the leading edge of digital innovation?
Our experts help you advance your understanding of key technical areas, learning everything about what the Adobe Experience Manager (AEM) is and can do. Their goal is to enable you to work on real-life projects and understand how to test and deliver your best test cases.
What makes you the best candidate?
Strong interest and passion for software testing
University education, preferably technical degree
Open minded and keen on continuous improvement
Mobile and gaming testing experience
What's in it for you?
QA basics
QA standards
Manual testing
API testing
SDLC
Testing Cycles
Agile vs. Waterfall
GTD Methodology
Postman
Applitools
Browserstack
CI/CD
AEM
Adobe Campaign
JIRA
Confluence
Here's what some of our QA Engineers have to say about Netcentric:
I went through many QA roles within Netcentric, including automation and test management. All came with their opportunities, and I'm happy that I am part of a larger team where a new challenge can come up at any moment.
They are one the most fun team I've been in, even if we're not all in the same studio we have the best chats or "ugly T-shirt Fridays" together.
Andreea Vitan
Senior QA Engineer
From the start, I was assigned to a great and stable project, but I continue to meet other QA people on Community projects. I enjoy this mixture of cultures, and it is always a pleasure to work with anyone from the company. I really love that I have my main project, but I also work with other people from the QA community on smaller and different projects.
Lucia Huru
QA Engineer