Launch your career with the AOSE Academy at Cognizant Netcentric!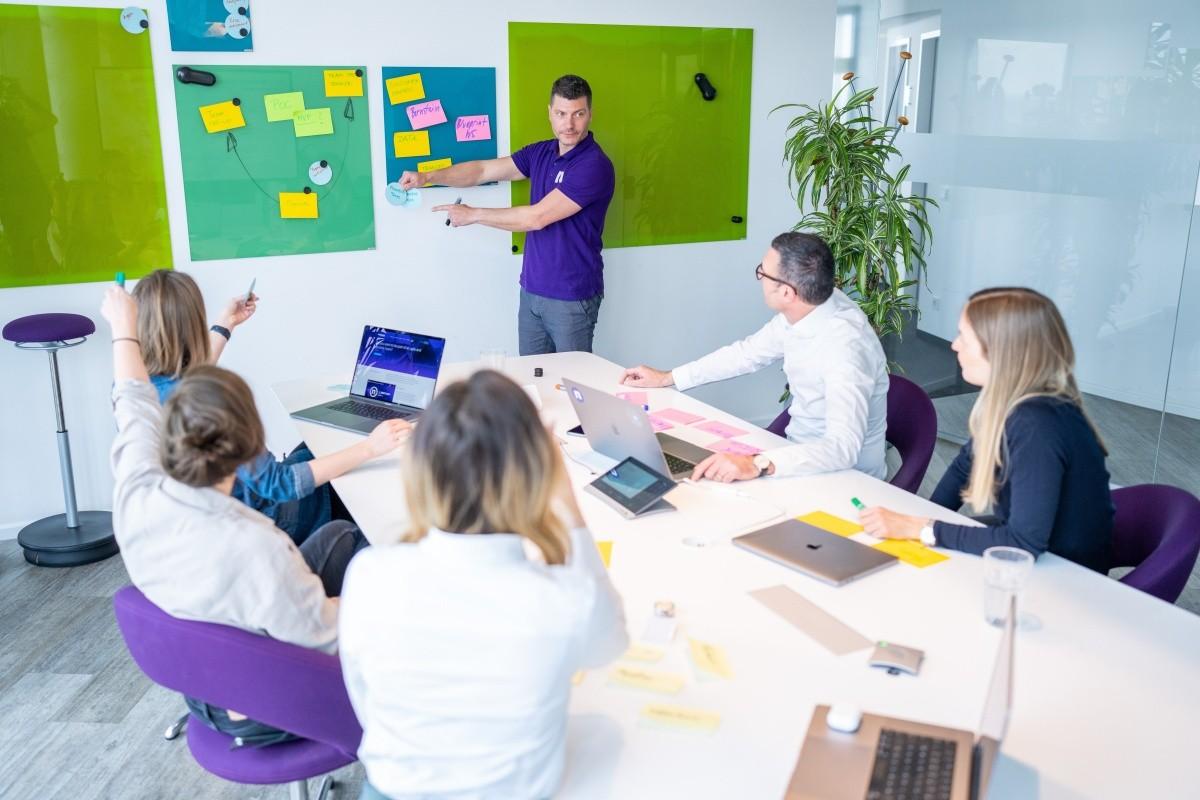 As part of the Application Operations & System Engineering Academy, you will gain hands-on experience and an understanding of critical aspects of Cognizant Netcentric's exciting growth, so you can contribute to tomorrow's solutions!
Once you've successfully completed the Netcentric Academy, you'll have the opportunity to develop further your tech skills and work as part of our Netcentric Bucharest team.
Make sure to apply before June 1st, 2022.
Apply for Jr. Support Engineer
Why
Start your career and learn from our experts in the field.
Who
Young professionals, recent graduates, and current students in their final year at university.
When
Applications are open now, and the 3-week AOSE Academy begins on June 20th, 2022.
Do you want to be at the leading edge of digital innovation?
Our experts help you advance your understanding of key technical areas, learning everything about what the Adobe Experience Manager (AEM) is and can do. Their goal is to enable you to work on real-life projects and understand how to test and deliver your best test cases.
What makes you the best candidate?
Previous customer support experience
University education, preferably a technical degree
Over 6 months of working experience in Technical Support / System Engineering
Experience with ITIL best practices
What's in it for you?
Jira SD
Confluence
AEM
Adobe Campaign
Adobe Analytics
GTD Methodology
Web Technologies
ITIL Best Practices
Customer Service
Configuration management
Cloud & Infrastructure as Code
Here's what some of our AOSE Engineers have to say about Netcentric:
What's great about working at Netcentric? Pretty much everything. Here I got to work with my friends and also I met work colleagues who became new friends. The work environment is favorable for establishing new connections and getting things done together. The bond between the teams is strong as we quickly adapt to find the fastest solution for our customers, whether we work remotely or from the office.
During my years in Netcentric, I had the chance to experience different areas of Operations like Support and Service Management while covering multiple projects. Each of these areas and projects offered me incredible learning opportunities and opened up doors for my future development. At Netcentric, you can achieve anything you want. It is only up to you to want more and achieve your goals.
Bogdan Udrea
Senior Support Engineer
Netcentric is awesome - that sums it up. I joined the team in the very beginning and it is really amazing to see the company but also the people grow. This really makes me trust in the leadership of the company but also shows me the way we work, with holacracy, is the right way. We are enabled to do anything, almost anything not flying to the moon may be, but anything inside of the company. We can drive the change we can discuss we can be transparent. Self-driven and ambition are the keys in such an agile environment.
Does everything always work perfectly you come up with? No, but that's also the fun about it we can try things you could never try in another company. Growing with the company also allows you to grow personally. The team members have the same can-do attitude and this just makes it awesome to work together.
From a growth perspective getting your hands-on technical work, getting involved on internal topics, and also contributing to the company's growth by working on RFPs are just some of the personal growth I experienced and anyone is able to experience. I love this company and I would not like to work for another one
Stephan Becker
Head of Operations and Support